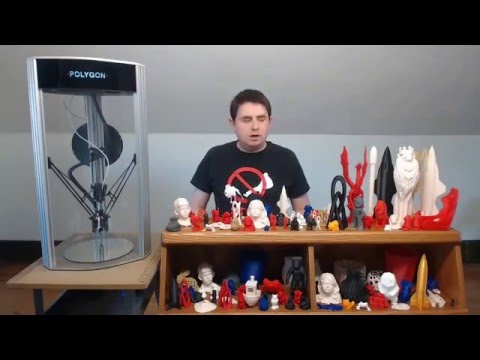 Yet another 3D printer kit has hit
Kickstarter
. This time it is a delta printer from
Polygon Robotics
called the Polygon.
The Polygon offers a list of features, including: a rigid aluminum frame, 10 x 12 inch build volume, magnetic joints, leveling probe, E3D Lite6 hotend, flying filament feeder and blower fan.
Polygon Robotics are looking to raise $12,500. Pledges of $500 or more will secure backers a kit that still requires an additional print controller and power supply.
An additional $60 will secure you an E3D Eruption Pack and an extra blower fan.
The Polygon looks set to hit its $12,500 target by May 19. If all goes to plan, the kits should start shipping in July.
What do guys think?